Short Calming Meditations

Tree Meditation – a 5-minute meditation that helps you to feel grounded, centered and calm.
Falling Leaf – a 6 1/2-minute meditation that helps calm the mind and increase a feeling of peaceful awareness.
   These guided meditations are by Cindy Palajac, my instructor for the higher levels of Healing Touch Practitioner training.
Releasing Tension Meditation – an 11-minute meditation created specifically for children. (However, it is very relaxing and relatable for adults as well!)
   This guided meditation is by Nancy Rebecca, one of my teachers of active meditation and intuitive precision.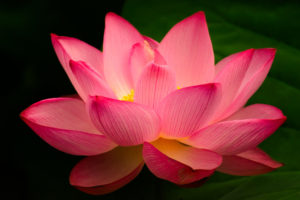 Crisis Relief Meditation
These guided meditations are approximately 11 minutes long. Although some of the terms may sound unfamiliar, no previous meditation experience is necessary. To increase the effectiveness of the meditation, you may choose to meditate with others at the same time and place.
(Since March 2020, I have hosted a guided relief meditation for COVID-19 via Zoom on Sunday mornings. If you are interested in joining or finding out more about these weekly meditations, please
contact me
.)
Environmental Crisis Meditation
   These guided meditations are written and offered by Amelia Vogler through the Healing Touch Professional Association.

Mind Clearing
Mind clearing is a technique used by healing practitioners to help quiet and focus a busy or agitated mind. With the modified self-mind clearing technique, you can promote your own relaxation and peacefulness. It also is beneficial for clearing stress-related headaches.
Click here to view the companion video on YouTube.
   Penny Burdick, MD, adapted the self-mind clearing technique from Reverend Rudy Noel. She created and freely shares these resources.
Self-Chakra Connection
The Self-Chakra Connection technique is designed to connect, open and balance the energy centers and enhance the flow of energy in the body. The Chakra Connection is commonly used by Healing Touch practitioners during client sessions.

Self-Chakra Connection Handout
Click here to view the companion video on YouTube.
This technique was developed W. Brugh Joy, MD and adapted by Janet Mentgen, RN for the Healing Touch program curriculum.