Energy medicine encompasses an array of complementary therapies that balance and heal the subtle energies in our body. While considered relatively new in modern times, light or near-touch therapies have ancient roots and are commonly used for healing in indigenous cultures around the world.
Where attention goes, energy flows.
Everything is comprised of energy. I use techniques from Usui Reiki and the nationally-accredited Healing Touch Program to work with your body's subtle energies, or biofield. Both incorporate non-invasive, gentle touch, intention, and visualization to help clear energy blockages and improve the body's natural flow of energy. Supported by a growing body of scientific evidence, these practices clear, balance, and restore the integrity of the human energy system to promote physical, emotional, mental, and spiritual health.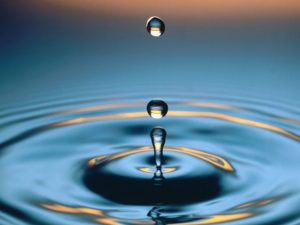 Biofield therapy supports the healing process for those who would like to:
Reduce inflammation
Reduce pain or discomfort
Enhance recovery from surgery
Reduce feelings of stress, anxiety or depression
Provide support during chemotherapy and radiation
Facilitate a sense of well-being
Reduce effects of trauma and chronic pain
Release emotional, mental, and/or spiritual blocks
What to expect:
In-person sessions are conducted in a quiet, comfortable space.
The first session begins with 20-30 minutes of conversation and intake so that I understand your reasons for coming. (Future sessions have a shorter intake of about 5-10 minutes.)
We discuss any health issues (e.g., pain, symptoms, anxiety, range of motion) and set mutual goals for the session.
The typical treatment lasts about 30 minutes for a 1 hour session. The techniques are tailored to your desired outcome. Most people choose to receive treatment while lying on a massage table. Staying seated is also an option. You'll stay fully clothed.
After the session, we assess whether the goals were met and I share recommendations for next steps and/or further self-care.
You can choose from single or packaged sessions:
Single session: A 60-minute session that focuses on calming and relaxing the mind and body – starting at $75

Package of sessions: Discounted 60-minute sessions for extended physical, emotional, mental, or spiritual healing

Three sessions – $210 ($15 discount over the value of three individual sessions)
Six sessions – $405 ($45 discount over the value of six individual sessions)
"Kim is a highly gifted and intuitive healer. She is gentle, intelligent and extremely sensitive to the needs of her clients. Her knowledge of Chinese medicine and Healing Touch therapies are excellent. She's grounded, professional, and takes the proper time with each client to properly assess their individual and sometimes difficult needs. Her speedy assessments can be trusted, and I look forward to working with her for many years in the future. I have recommended her to many people, and will continue to do so.
When the body is not functioning at its best, or is experiencing pain in various areas, there is usually a reason for it which has its origins, or roots, planted firmly in the past — not seeming relative to life in the present. Kim has a way of determining not only what the problem may be, but also its possible origins. This is a very effective tool to find in a healer, thus enabling her to stand out as a new leader in her field. See Kim first… you may not need to see anybody else after a treatment with her." – Katherine B. R. LMP, Tacoma, WA
"After experiencing two acute episodes of extreme pain, I went to my doctor. I was told they weren't sure what caused it and there was nothing I could do about it. I contacted Kim to see if there were alternative therapies that might help. I spent about an hour-and-a-half with her as she listened and asked questions. She explained that my pain was part of a recognizable pattern in Traditional Chinese Medicine, and that several other symptoms I had stemmed from the same root cause. She recommended a combination of herbal remedies and energy work.
Since taking the herbs and doing healing touch sessions, the pain has not returned. Sometimes it can be intimidating, frustrating, and frightening to go to a medical doctor. Knowing that other therapies are available that actually help me is very comforting. I feel more confident and hopeful knowing that I'm treating all aspects of myself – not just one isolated symptom." – Sandra D., University Place, WA