Once seen as the purview of Buddhist monks, meditation has been embraced by the mainstream. Business leaders use daily meditation to promote clarity, creativity, and productivity. Clinical studies have provided evidence for a myriad of health benefits, such as strengthening the immune system and reducing blood pressure and cholesterol levels. Meditation is not associated with any particular religion and can be practiced by anyone.
 There are many paths to wholeness.
There are many forms of meditation. Whether walking in a labyrinth, sitting on a cushion, or even making a cup of tea, meditative practices help you calm your mind and be in the present moment. My favorite type of meditation involves guided imagery, active meditation, or visualization. This style of meditation is ideal for people who struggle with quieting their mind.
Active meditation techniques actively engage the mind and re-focus your thoughts. They help you to achieve clarity and calm, and can be used throughout the day, even when driving or in conversation!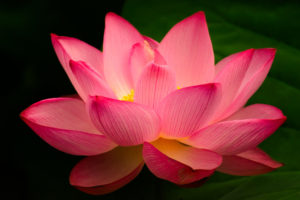 Practicing active meditation is especially beneficial for those who are:
Feeling stressed out or frazzled
Feeling "stuck" or powerless
Emotionally sensitive or overwhelmed
Feeling anxious or depressed
Feeling ungrounded, disconnected or flighty
Looking for greater clarity, purpose and insight
Learning and practicing active meditation techniques can help you successfully navigate the challenges of the modern world.
What to expect:
In-person sessions are conducted in a quiet, comfortable space.
We spend the first part of the session in conversation so that I understand your goals and needs.
I choose the active meditation technique depending on the healing focus. I explain the technique, then guide you through a meditation so that you can practice and experience the technique. Following the meditation, you are invited to share your impressions and ask any questions you might have.
At the end of the session, I offer suggestions for self-care/continued practice and follow up by email. 
You can choose single or packaged sessions:
Single session: A 60-minute session that focuses on learning a foundational active meditation technique – $95
Five-session package: Discounted 60-minute sessions to more deeply explore active meditation – $425 ($50 discount over the value of five individual sessions)
I am available for in-person sessions at my office or via Zoom.
"I made an appointment with Kim because I was feeling overly stressed with negative energies/vibrations. It was amazing how fruitful the hour was that I spent with her. I was relieved from stress, and my heart was peaceful! Kim was connected to my energy during our therapeutic session. She told me things that I exactly felt during the healing therapy. In addition to a peaceful heart, I started receiving positive vibrations/energies around me after my appointment with Kim. As a very trusted person in my network, I was very impressed that she could help in this way. I can imagine how beneficial Kim's services would be in this stressful and depressive world that many of us face. Do you feel any psychological stress or depression?

Do you feel like your mind can't calm down? Are you in need of natural help without side effects? I would recommend you address those issues to Kim. She is a trustworthy professional that will help you and/or direct you on the right path." – Ben A., Tacoma, WA
"Kim comes from the logical and rational world I come from – so I trust her when she says there is more to life than that. Kim provides the calm sanctuary where I have deepened what it means to be aware of the natural world and what the universe has to offer." – F.T., Olympia, WA